Raipur now ranks among the fastest-growing cities in the country, and it has every feature that you would seek in a metro city. In fact, the big-town cafe culture has also begun to thrive here recently. Today, we are taking the same subject as the topic of this article and showing you the top cafes you must try in Raipur, Chhattisgarh. Please stay on the page if you're interested in this matter.
1. CAFE JUNOON
The list starts with this rather new cafe in town that has gained much popularity over the past few years. After opening in 2015, Cafe Junoon has grown to become a preferred hangout corner for the youngsters of Raipur. The quaint food menu could be a possible reason for that, because you may never find another place serving a fusion of South Indian cuisine and Mexican flavors. It's a pure vegetarian eatery, and the menu pricing is also very reasonable. Cafe Junoon is a must-visit for people who enjoy Indian fast food.
THE NUKKAD,TEAFE
Nukkad is a wonderful café, not just because of its large tea collection and snack offerings, but also because of one special attribute. If you're unaware of the Hindi vocabulary, nukkad refers to a local street corner—where people would meet and share small talks. This place also expects diners to behave as they would on a nukkad, and a social experiment is maintained here to do so. Customers are requested to deposit their phones so they could communicate with others for real. In exchange, they would receive a discount. Another praiseworthy thing is that the management has employed many deaf-mute individuals for the service staff—a clear act of kindness.
3. MOCHA
Mocha is named among the finest cafes of Raipur, which is why it's the next recommendation on this list. The spot is located on the outskirts of the city, and you can see it while en route to the airport. The place offers all three meals of the day, together with beverages and hookah. You can expect delicious espressos, appetizers, and full meals at Mocha—and the options include Indian and international cuisines.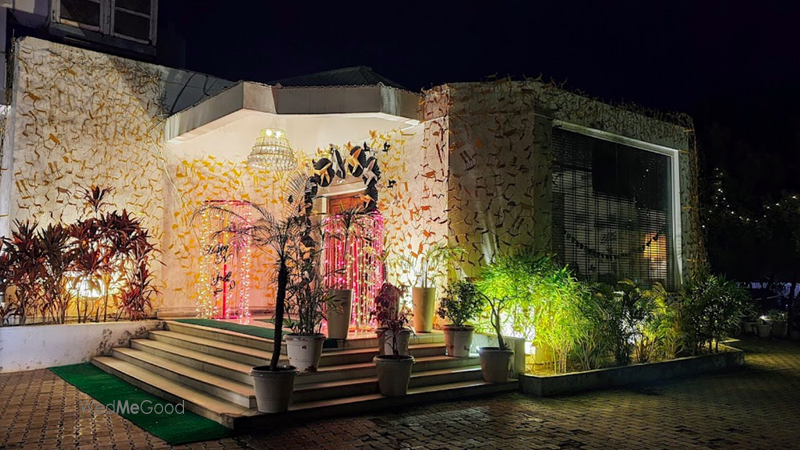 4. IT's ME CAFE BY TMC
Marine Drive hosts several good dining options in Raipur, but this place is probably ranked at the top. Everyone can see how elegant this cafe looks, especially with its modern brick decor and spacious setting. The hall is fully air-conditioned and overlooks a waterfront promenade. Additionally, the beverage and food offerings are said to be the finest in their class. Live musical performances and lovely decoration make the venue even more mesmerizing. The entrees are a bit pricey but definitely justifiable.
5.TAPRI THE CHAKAFE
The final slot on this list is reserved for yet another cheaper option—Taprii The Chakafe. It's basically a teahouse that serves a lot of tea flavors, together with coffee and delectable fast food. The management currently operates two cafes in the city. However, these locations have dissimilar themes. Taprii is an excellent choice for quick bites—the young, in particular, crowd prefers this place. Just like Nukkad Cafe, Taprii also employs some really capable deaf-mute waiters, which is a very admirable thing.
Immerse yourself in the cafe culture
Raipur acquired all the potential to become a metropolis just two decades ago, after being assigned as the capital of the newly formed state of Chhattisgarh. Today the city has grand institutions, commercial hubs, and state bureaus. Cleary the cafe culture has arrived in town and is here to stay.