The eastern Indian city of Kolkata has been devastated by a powerful cyclone.
Cyclone Amphan made landfall in eastern India and Bangladesh on Wednesday, killing at least 15 people as it lashed coastal areas with ferocious wind and rain.
Many of Kolkata's 14 million people are without electricity and communications have been disrupted.
West Bengal chief minister Mamata Banerjee said the devastation was "a bigger disaster than Covid-19".
She said the storm had killed 10-12 people In West Bengal. The three districts of South and North 24 Parganas and East Midnapore were the worst affected.
"Area after area has been ruined. I have experienced a war-like situation today," Ms Banerjee said.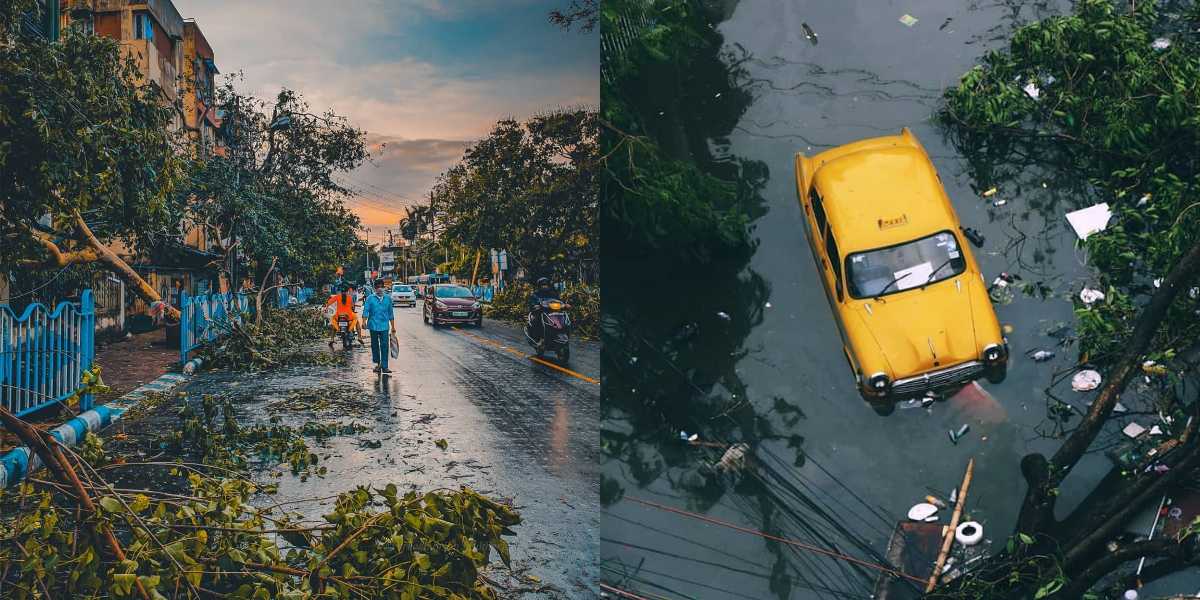 Local news networks showed visuals of uprooted trees, lampposts and traffic lights.
Images of waterlogged streets, vehicles crushed under fallen trees and broken river jetties were also all over local media.
The city and its neighbouring districts have been without electricity for 17 hours.
Mobile phone networks we're not working in some of the worst hit areas.
The storm is the first super cyclone to form in the Bay of Bengal since 1999. Though its winds have now weakened, it is still classified as a very severe cyclone.