Every Year 29 September is celebrated as World Heart Day. The World Heart Federation founded this day and named it World Heart Day to inform, educate, and aware people around the globe about Cardiovascular and heart diseases. Heart problems are the leading cause of death in the world that takes away approximately 17.9 million lives every year.
This day informs and educates the people about the actions that individuals can take to prevent and control CVD and other Heart Diseases.
Now with the pandemic, we are even more aware, how important it is to take care of our health and our physical well-being.
The heart is at the center of your circulatory system, which is a network of blood vessels that delivers blood to every part of your body. Blood carries oxygen and other important nutrients that all body organs need to stay healthy and to work properly.
Your heart is your best friend has kept you alive, the best any friend could do, and couldn't be ignored to take care of.
By making simple changes in our life, We can lead to a healthy heart.
1 Avoid Alcohol or limit its intake.
Alcohol is an abuse to your heart. Don't abuse your heart, it doesn't deserve that. Excessive or heavy drinking can lead to various problems such as cardiomyopathy, high blood pressure, and even heart failure. This heart day even if you are a regular drinker put a stone and SAY NO TO ALCOHOL and lead to a better tomorrow.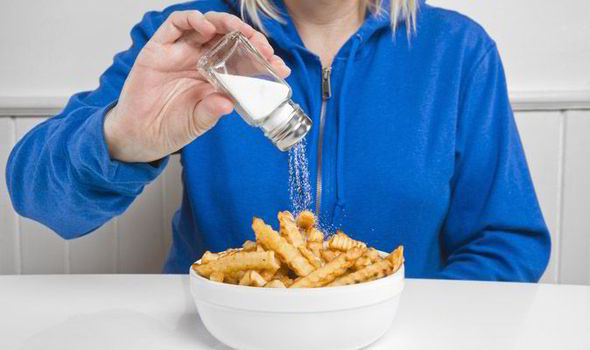 2. Avoid too Salty and Sugary Foods
I know your heart cries when you have to avoid your favorite McDonald's Burger, Your favorite Creamy Coffee from Starbucks, and Your favorite Roadside Chinese. Your heart is crying today for those salty and sugary cravings, but it will smile tomorrow 🙂 when you will pamper it with its essential good nutrients. Overconsumption of too salty and sugary foods leads to several problems such as increased bad cholesterol, decreased heart pumping which is the reason for low physical stamina and Obesity, Cardiovascular problems, and endless suffering.
This Heart Day Limit your sugar and salt intake and have a healthy lifestyle ahead.
3. Say No to Smoking
Your heart couldn't bear that, please don't make it tolerate that toxic smoke. Nicotine present in the Cigarettes makes your heart rate and blood super higher than the seventh sky and makes blood thick, which becomes a problem for the heart to pump that blood all over the body.
You became cool lighting that cigarette in front of your friends, Now become Cool in front of yourself and burn and throw that packet away.
This Heart Day lit a pledge, not a Cigarette.
4 Pamper your Heart with Physical Exercises
Your heart needs to be nurtured. Improve your Heart health by taking out at least an hour of your day for physical Cardio Exercises. Exercise is no less than nectar to your heart and health.
You will not only improve your health but would feel energized and enthusiastic the entire day.
This Heart promise yourself to take care of your heart.
5 Eat Healthy
You become what you Eat and Consume and the same goes for the heart as well
Diet plays a major role in heart health and can impact the risk of heart disease.
Certain foods are heart-friendly which includes green leafy vegetables, whole grains, garlic.
This heart Day makes an Oath that you will eat maximum healthy and heart-friendly foods.
6 Have a Healthy lifestyle
Last but not least is to have a healthy lifestyle. The way your lifestyle is directly affecting your heart health.
Take Stairs when everyone took the lift, Use natural cold-pressed oil when everyone is using refined oils, Walk a mile when everyone is using an automobile. These are very small changes yet very effective.
This Heart Day make it a to-do list to always choose healthy and better alternatives to everything.